MetLife UK have done some research and they have found that half of small and medium companies are going to introduce benefits. They are also going to focus on both retention and recruitment too. A study has been done and it shows that companies who employ between 50 and 300 staff are going to increase the benefits that they have to offer. Small businesses like this account for 53% of the workforce.
7% of small businesses are going to introduce benefits for the first time, and another 46% are going to focus on expanding the benefits that they have right now. One key reason for expanding these benefits is because SMEs have stated that they are struggling to attract and retain staff. They are facing competition from much bigger forms and this could cause major issues for them. One in four SMEs have admitted that their benefits packages are not as strong when compared to bigger companies and some of them can't even afford to pay the salaries that employees expect.
MetLife have found that SMEs are constantly looking for support from Employee Benefit Consultants. 46% of firms have stated that they are looking for strategies that will help them to attract new talent over the next 12 months. 41% want to get some aid with the retention strategies that they have. MetLife have asked the same question last year and the results were very different. 36% of people were looking for help with recruitment, and only 34% were looking for help with retention.
Employees are increasingly trying to recognise the value of benefits and SMEs are also looking to respond by trying to enhance what they are able to offer their staff right now. One in four employees have stated that they can't afford to pay their prospective team and the salary that they expect but they shouldn't be deterred. Salary can be a blunt yet expensive instrument and 55% of employees actually happen to favour benefits. 34% of employees would be persuaded to stay in their current job if the benefits on offer were enhanced too, so this is a very positive step forward.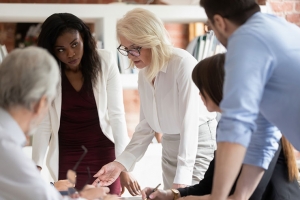 Research has shown that a lot of the UK employment growth is actually down to those who are over the age of 50. The data is based on the Office of National Statistics and they have highlighted that there were actually 369,000 more workers in the UK in May when compared to October last year. 82% of the growth comes from those who are over the age of 50.
The employment rate for those who are aged 50 or above is now at its highest level since the records began. This growth is actually being driven by women as they are responsible for over half of the growth for employment over the past year. There are 5 million women who are over the age of 50 in the UK workforce right now, and when you look at the figures, you'll soon see that this has risen by 39% in the last decade.
The analysis has shown that the over 50's community are continuing to be the unsung heroes for the UK's growth. They are having a dominant impact and a lot of this comes from the fact that the state pension age has increased. Employment growth has been driven by increases to the state pension age. This has forced those who are in their 60's to carry on working or even find other sources of employment. A number of individuals are also continuing their work because they love their job or even because they want to take advantage of the health or even social benefits that their job comes with.
Patrick Thomson, who is a senior programme manager at the Ageing Better Centre has come out to say that these figures are somewhat striking and that they also showcase the importance of older workers in this day and age. The number of women who are working in their 50's has increased by over 75% when you look at how things were 20 years ago.
For some people, this is a very wise choice, but for others, they are being pushed into it because of the ever-rising State Pension Age. Either way, it doesn't matter why people want to work for longer because employers need to make sure that they are doing everything they can to support this and that they also remember that the over 50's community are a vital part of the workforce.